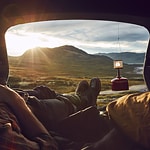 The team here at Genesis of Gwinnett loves to share useful information with our Duluth, GA customers. If you've been wanting to go on a vacation, but don't have a huge budget, don't worry. We've got you covered with these top ways to save money on your next road trip.
While it may be an upfront cost, making sure your vehicle is in tip-top shape should be at the top of your road trip list. Tune-up, oil changes, alignments, and inspections can improve your car's performance while saving you money on gas and potential breakdowns. Next, decide how much you have to spend and decide what aspects of your trip are most important to you so that you know where to skimp and where to splurge.
You can save a great deal of money by packing snacks for the road. Camping or even lodging in vacation rentals is usually more cost-effective than hotels. Finally, search for free activities and coupons before you leave.